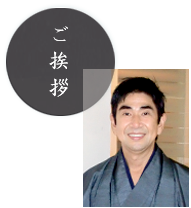 Shinji Shiraishi
Message from Chef
Shiraishi, our restaurant named after our owner, Mr Shiraishi Shinji, who is also our head chef, has served the finest sushi and sashimi with pride to our guest for more than 12 years.We are one of the few authentic sushi and sashimi restaurant in Singapore where you can enjoy fishes from our freshest cargo straight from Toyosu Market of  Tokyo, Japan.

Our specialty, the Edomae Sushi, was the invention of the old Edo(old name for Tokyo) Period due to the blooming Edo culture. Since the ingredient of the sushi consist mainly of the fish caught off the waters of Edo, such as tuna, bonito, halibut, sea eel and shell fish, hence the name Edomae was given to this style of sushi.

The Edomae sushi was interestingly the result of lack of refrigeration in the olden days where sushi chef applied various creative preservation methods, such as adding soy sauce, vinegar, ginger and wasabi on the fish, not only to prevent the raw fish from spoiling quickly but also to add interesting flavors to the fish.

Finally, here in Shiraishi, being one of the few restaurants outside of Japan that serves authentic Edomae Sushi, we believe in serving the finest of Edomae Sushi, and take pride in giving you the most authentic.